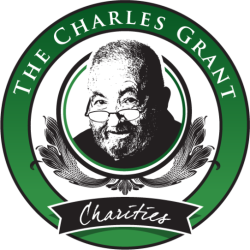 In times of crisis...
We Can Help!
We assist those in need at all times of the day and night from various places: Social Services, police departments, mental health facilities, Dulles International Airport (political refugees), hospital emergency rooms, drug treatment facilities and Church referrals.
Make a Donation
Charles Grant Charities was established for the purpose of providing housing, food and financial assistance for those in need.
about us
Who Is Charles Grant Charities?
• A 501(c)(3), non-profit organization who works closely with churches, communities, businesses and civic organizations.
• We provide emergency assistance for families, singles and expectant women (including food, clothing, transportation, job referrals, etc.)
• Charles Grant has been helping families of Loudoun County and surrounding areas since 1969. Charles Grant Charities carries that tradition forward.
• Our Board of Directors is comprised of professional business men & women and local clergy.

Many who have known Charles "Charlie" Grant personally call him a saint.  Others say that he is a larger-than-life local legend.  If you ask Charlie, though, he will tell you that he is just a man. A man who is extremely thankful for all the things God has used him, by His Grace, to accomplish.
This book is not for sale.  Instead, it is our gift to anyone who graciously donates fifty dollars or more through this site.  All donations are one-hundred-percent tax-deductible and will go a long way toward helping the underserved.
To learn about Charlie's life experiences, and the impact he has had on the people in and around Loudoun County, we encourage you to read his autobiography, "From Helltown to Heaven… and all the stops in between".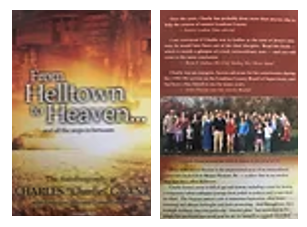 From Helltown to Heaven is the inspirational story of an extraordinary paster, Charlie Grant, who hailed from Mount Pleasant, Pa. – a place that in its rowdier days was once called Helltown.
Who are the Homeless in Loudoun County?
• Due to Loudoun County's lack of affordable housing and high cost of living, many who are homeless are actually working full-time, or have recently lost their job.
• Some are people who have moved here to accept a better paying job only to find they are unable to afford housing.
• Others have experienced job layoffs, divorce and/or other traumatic events that have left them with insufficient resources or income to pay rent.
We seek to provide...
• Temporary Financial Assistance
• Poverty Prevention
• Food and clothing for hungry men, women and children
• Referrals for Jobs for unemployed adults
• Referrals for legal, medical and/or other assistance
What can you do to help?
The Charles Grant Charities counts on generous donations from local churches, corporations, civic groups, businesses, individuals; and anyone looking to make a difference!
May 14, 2024 - 3rd Annual Charlie Grant Charities Golf Tournament
All Day Event : There were over 80 golfers and the event raised over $50,000 in 2023.
If you would like to participate in this year's Golf Classic, please click here for more information